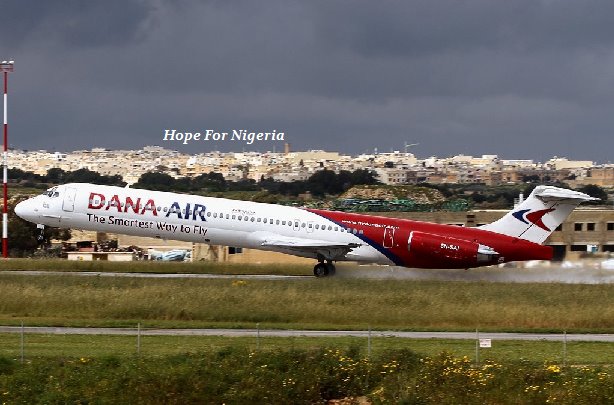 A Passenger narrated how they escape what could have resulted into another tragedy.
Dana Air Almost Killed Me Yesterday
Here's my personal experience with Dana yesterday....passengers beware o!
We boarded a dana flight 9J-357(LOS-ABV) yesterday at MM2 Lagos finally @ past 5pm after an hour delay,only for the plane to taxi rise into the air a bit and suddenly came down again!
Everyone on board thought it was the end of our sojourn here on earth!
The pilot then announced it was a technical problem and didn't want to take chances so we had to board another plane...just barely a year after the last crash....makes me wonder if anyone cares about human lives in this Country!
Dana should b grounded til they stop "managing" planes.