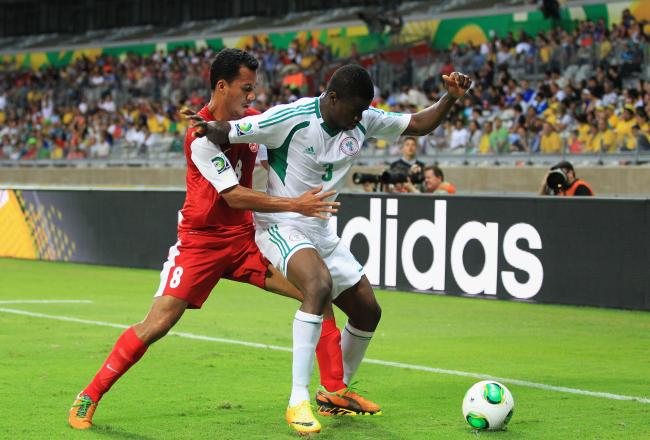 Nigeria jumped out early against the overmatched Tahiti side and never looked back, scoring six goals and missing several other chances to turn a 6-1 final into a final that would have looked more like a high-scoring baseball game than a soccer match.
Nnamdi
Oduamadi gave Nigeria 3 out of the 6 goals,
Elderson scored twice and an own-goal from
Jonathan
Tehau who had earlier score the only goal for Tahiti put Nigeria at the top of the table in group B with 3 points, +5 goals. Spain stand in the second position behind Nigeria on the table with 3 point, +1 goal after beating Uruguay (3rd on the table) 2:1.