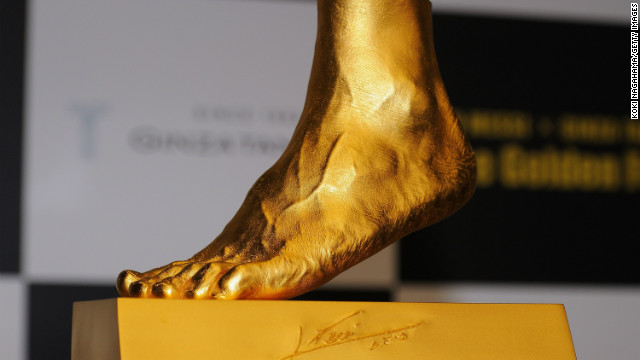 The statue of Lionel Messi's left foot was made by Japanese jeweler by Ginza Tanaka
A Japanese jeweler, Ginza Tanaka, has created a 25 kilogram solid gold statue of the Barcelona player's favored foot, which has been created from a mold in Tokyo.
Messi was named the best player in the world for the fourth consecutive time after picking up the prestigious Ballon d'Or in January.
So, if you're just after Lionel Messi's left foot then it could be all yours for a "bargain" $5.25 million.